SIBO TESTING SERVICE AREAS – SEATTLE, WA
The Center for SIBO Testing provides breath testing services to patients located in the following states:
Washington
Oregon
Montana
California
Arizona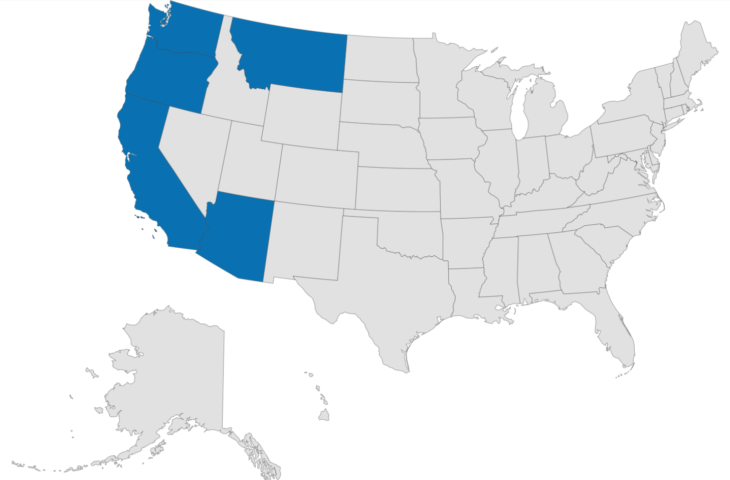 Providers within these states may register, create an account, and/or order SIBO testing for their patients.  Patients must be present within our service area at the time of testing in order to receive a test kit.
Shipping times vary by state as follows:
Washington: 1-3 business days
Outside of Washington: 2-5 business days
In general, delivery to rural areas is slower, although delays may also be observed in areas serviced by post offices that are understaffed or experiencing an unusually high mail volume.